Are you having financial difficulties in your business? Do you need insolvency lawyers to help you through the liquidation process? Here are tips on how insolvency lawyers will help you through the insolvency process.
It has been established that individuals or companies undergoing insolvency are usually pressured to clear their debts. As a result, they face different challenges in choosing from personal insolvency agreements to liquidation.
That is why you should consider the help of an insolvency lawyer in the insolvency legal process. Furthermore, insolvency practitioners are involved in all the phases of the insolvency administration. These range from negotiating company voluntary administration to arrangements and receivership.
Also, insolvency lawyers are engaged in the insolvency stage, where the individual or company's assets are taken to pay off the outstanding monies owed.
Meanwhile, let's consider the meaning of liquidation and who insolvency practitioners are before considering how experienced insolvency lawyers can help you through bankruptcy.
WHAT IS LIQUIDATION?
Liquidation is also called dissolution and winding up. It is the shutdown of a business or business segment. Unlike personal insolvency arrangements, the company sells off assets to pay off secured creditors and other liabilities.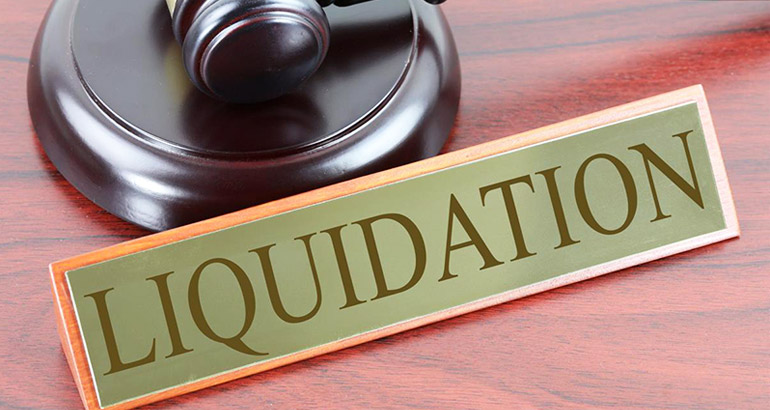 Liquidation is a strategic and complex decision, and it is taken to step out of an insolvent business or asset. Assets could be land, building property, equipment, machinery, furniture, vehicle, tool, or inventory.
After settling all the insolvent trading claims, the remaining funds are shared among the owners, investors, and shareholders. Most businesses liquidate due to bankruptcy acts or dissatisfactory business performance.
The business is liquidated whenever these assets fail to generate satisfactory returns for meeting business expenses. Liquidation is done to cut the losses.
Alternatively, it could be caused by significant investors walking out or insolvency corporate restructuring. After bankruptcy, the company's name is also removed from the register of companies (ROC).
They are winding up means that the business entity stops existing. As a result, assets and liabilities are annulled. Also, assets are disposed of, and on the other, liabilities are settled.
WHO IS AN INSOLVENCY LAWYER?
An insolvency lawyer is a highly-skilled and highly specialized, with extensive experience in corporate insolvency law. Insolvency lawyers are also called liquidators. They are hired from a law firm to handle insolvency administrations using technical expertise.
An insolvency lawyer guides businesses at risk of becoming insolvent. Also, they conduct statutory insolvency administrations and legal proceedings. Insolvency lawyers help companies facing bankruptcy.
In addition, liquidators sell corporate assets in the open market and generate funds. It directly compensates creditors and for debt recovery and lenders.
Although, liquidators impose their charges for services offered. The process varies from business to business based on factors like complexity, client service, firm size, etc.
Likewise, an insolvency lawyer specializes in giving strategic advice with extensive experience to a client about the bankruptcy act. They also prepare legal documents for the client and represent the client in court. An insolvency lawyer must hold a law degree and be licensed in the state where they do business.
The court company authorizes a liquidator or insecure creditors to continue with the insolvency restructuring process of the firm. Also, an individual facing personal insolvency is accountable for raising money by selling business assets.
LIQUIDATION PROCESS
The steps involved in the process of business liquidation are stated below:
The directors decide to liquidate a business due to inadequate cash flow voluntarily. Dissolution becomes the only choice for paying off the debt. Alternatively, the court can declare compulsory dissolution of such a company.
The company and the court appoint an insolvency professional or official trustee liquidator to take charge of the insolvency process.
The debtors lose their powers and rights at this stage, and corporate insolvency lawyers take over.
The insolvency professional disintegrates the assets after assessing them.
Next, the liquidator decides all the debts and payables of the company.
Finally, the authorized corporate insolvency practitioners share the funds among creditors and shareholders parties based on the standard order of priority order.
The company stops existing and is taken off the registrar of companies.
TIPS ON HOW INSOLVENCY LAWYERS HELP THROUGH THE LIQUIDATION PROCESS
Insolvency lawyers help convert a company's assets into cash, using those funds to repay the company's debts. The steps by which insolvency lawyers assist in the insolvency process include;
INSOLVENCY LAWYERS REGULARLY ADVISE FORMAL DIRECTORS ON LIQUIDATION VOLUNTARY ADMINISTRATIONS
They give special counsel to former directors on insolvency voluntary administration in the process of insolvency corporate restructure due to inadequate cash flow. They ensure that dissolution is the only option for paying off the creditors before reaching an endpoint. 
Also, they help with creditors' voluntary insolvency, especially when initiated by the company's directors if a company can't pay its debts. However, in some cases, the federal court or supreme court can order the compulsory dissolution of a business.
THEY REPRESENT COMPANIES AS BANKRUPTCY TRUSTEE
They negotiate on behalf of the insolvent company. Sometimes, the court appoints insolvency lawyers as the insolvency practitioners, and bankruptcy trustees take charge of the process. Although, their representation is necessary to work in favor of their client to experience outstanding service.
It's challenging to navigate the legal process of filing for bankruptcy act. Fortunately, many lawyers have experience guiding clients through the system's intricacies. So, no matter your specific needs, you can find attorneys that will fit them.
A legal professional can make sure that you file for bankruptcy correctly. In addition, an insolvency lawyer may negotiate better deals on credit cards, mortgages, car loans, or other debts or help you get relief from debt recovery from creditors.
THEY TAKE OVER AT THE STAGE DISPOSAL OF ASSETS
Insolvency restructuring aims to change the company's assets into cash to pay the creditors. But also to make a net asset that can be distributed among the shareholders. Insolvency-related litigation is done in proportion to their share in the company capital.
THEY GIVE INFORMATION TO SHAREHOLDERS
An insolvency practitioner must pass insolvency restructuring information to stakeholders. This duty ranges from the general obligation to periodically inform shareholders and creditors of the insolvency restructuring status.
THEY DRAW UP THE FINAL LIQUIDATION BALANCE SHEET
They draw up the final liquidation balance sheet and a complete report of the liquidation operations. The final balance sheet is a closing account, which will accurately reflect the state of the company's assets once the liquidation operations have been carried out.
CONCLUSION
The liquidation process should be embarked on after your insolvency lawyer must have advised it is the final resolution. Insolvency lawyers will help you throughout the insolvency process. Also, bear in mind that they have your best interest in mind in all legal dealings.